Fast Fix Fencing Sheppey
Fast Fix Fencing Sheppey is a premier local fencing company serving Sheppey and its surrounding areas in Kent. Our team of skilled operatives boasts decades of collective experience and is fully committed to providing the utmost customer care. We stand ready to cater to all your fence repair or replacement needs.
The significance of a well-designed and sturdy fence cannot be overstated, and our highly skilled and experienced professionals are fully devoted to delivering top-notch craftsmanship. We take immense pride in every fencing project we undertake and work closely with our clients to comprehend their specific requirements. From the initial survey to the final installation, we ensure that each project is executed to the highest standards.
Fast Fix Fencing Sheppey offers a diverse range of new fences, ensuring a solution tailored to your needs. In addition to new installations, we provide exceptional repair and maintenance services for existing fences. If your fence has experienced damage due to adverse weather conditions, general wear and tear, or unforeseen accidents, rest assured we will swiftly restore it to perfect order.
Whether you seek a residential garden fence or a commercial or agricultural fencing solution, we pledge to complete your projects promptly, within budget, and to the most exceptional standards.
We offer FREE site surveys, so please do not hesitate to contact us to arrange an appointment anytime.
Click on the service that you require, and find out how we can help you with your fencing needs in Sheppey, and the surrounding areas of Kent
Fencing Contractor Sheppey, Kent
Wood Fence Panels
A wooden fence panel represents a prefabricated wooden component used as a fence section, offering visual appeal and privacy. These panels are installed by positioning posts between each panel, resulting in a robust and secure fencing structure.
Wooden fence panels are an excellent option for homeowners and property owners seeking to enhance their outdoor spaces. Their timeless charm and versatile functionality provide numerous advantages. At Fast Fix Fencing Sheppey, we specialise in supplying and installing high-quality wooden fence panels, ensuring superb craftsmanship and utmost customer satisfaction.
One of the primary benefits of wooden fence panels is their inherent natural beauty. Wood's warm and inviting aesthetic complements various architectural styles and outdoor environments. Whether one favours a rustic appearance or a more contemporary design, wooden fence panels can be customised to suit individual preferences. They infuse character and allure into any property, blending seamlessly with their surroundings.
Privacy stands as another significant advantage of wooden fence panels. Their sturdy construction forms a dependable barrier that shields one's property and family from neighbours or passers-by. When appropriately maintained, wooden fence panels exhibit resilience against harsh weather conditions, including rain, wind, and direct sunlight. At Fast Fix Fencing Sheppey, we consistently ensure the usage of high-quality, treated, and finished wood to enhance durability and resistance to decay, allowing the panels to fulfil their purpose for many years.
Wooden fence panels also showcase remarkable versatility. They can be tailored to meet specific height requirements, enabling the creation of a fence that offers the desired level of security and privacy for one's property. Additionally, they can be painted or stained in various colors to match personal aesthetic preferences or existing outdoor decor.
We take immense pride in providing a comprehensive service encompassing the supply and installation of wooden fence panels. Our range includes diverse wood types, such as cedar, pine, and redwood, renowned for their strength and natural beauty. With the assistance of our experienced professionals, precise and efficient installation is guaranteed, ensuring secure fastening and alignment of each panel, resulting in a seamless and visually pleasing outcome.
By choosing Fast Fix Fencing Sheppey for your wooden fence panel requirements, you can benefit from our expertise and meticulous attention to detail. We acknowledge the uniqueness of every property and thus work closely with our clients to determine the most suitable design and specifications that cater to their needs.
Furthermore, apart from the supply and installation services, Fast Fix Fencing Sheppey provides maintenance and repair assistance for wooden fence panels. Regular upkeep, such as staining or sealing, helps prolong the panels' lifespan and keeps them looking their best. In the event of any damage, our team is readily available to offer prompt and reliable repairs, ensuring the longevity of your fence panels.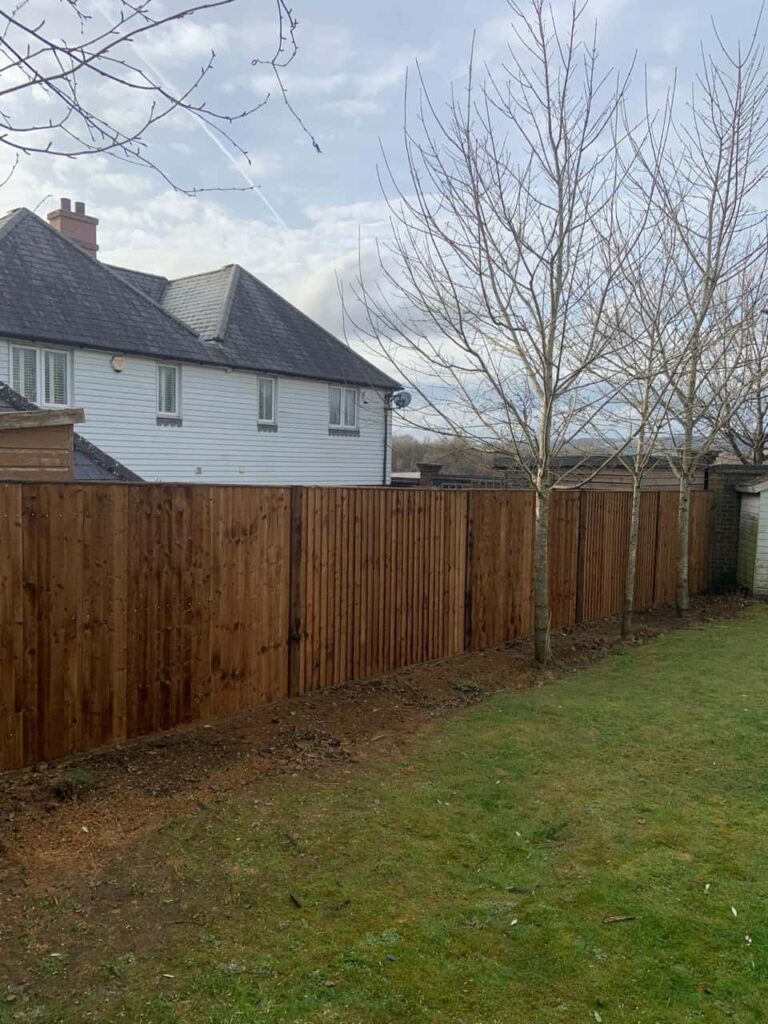 Post & Rail Fencing Sheppey
A splendid choice for demarcating boundaries or confining livestock, the post and rail fence embodies a time-honoured and straightforward style. This classic design, characterised by vertical posts connected by horizontal rails, has remained popular for years.
With its simplicity and traditional appeal, post and rail fencing has remained popular for many years. The construction is robust, consisting of evenly spaced vertical posts and horizontal rails, creating an enduring fence that withstands the test of time. Its durability ensures long-lasting security and containment for your property.
Post and rail fencing offers remarkable versatility, allowing customisation of the number of rails and their spacing to achieve the desired aesthetics and functionality. Whether you require a fence to mark boundaries, enclose livestock, or enhance your property's appearance, post and rail fencing can be tailored to meet your needs.
The open post and rail fencing design provides excellent visibility while still defining clear boundaries. It is a perfect option for properties where a sense of openness and connection with the surroundings is desired. Moreover, it effectively contains large animals, such as horses or cattle, while granting them a view beyond the fence.
At Fast Fix Fencing Sheppey, we understand each customer's unique needs. Our knowledgeable team will assist you in ensuring that your new post and rail fence fulfil both functional requirements and aesthetic preferences.
Upon conducting a FREE site survey, our skilled professionals will proceed with the supply and installation process with precision and expertise. We take pride in our attention to detail, ensuring each post is securely anchored, and every rail correctly aligns; this results in a fence that enhances your property's beauty and offers reliable performance for years.
In addition to supplying and installing post and rail fencing, we offer comprehensive maintenance and repair services. Over time, weather conditions and general wear and tear can affect your fence's appearance and functionality. Our team is readily available for repairs and routine maintenance, increasing its longevity and keeping your post and rail fencing in pristine condition.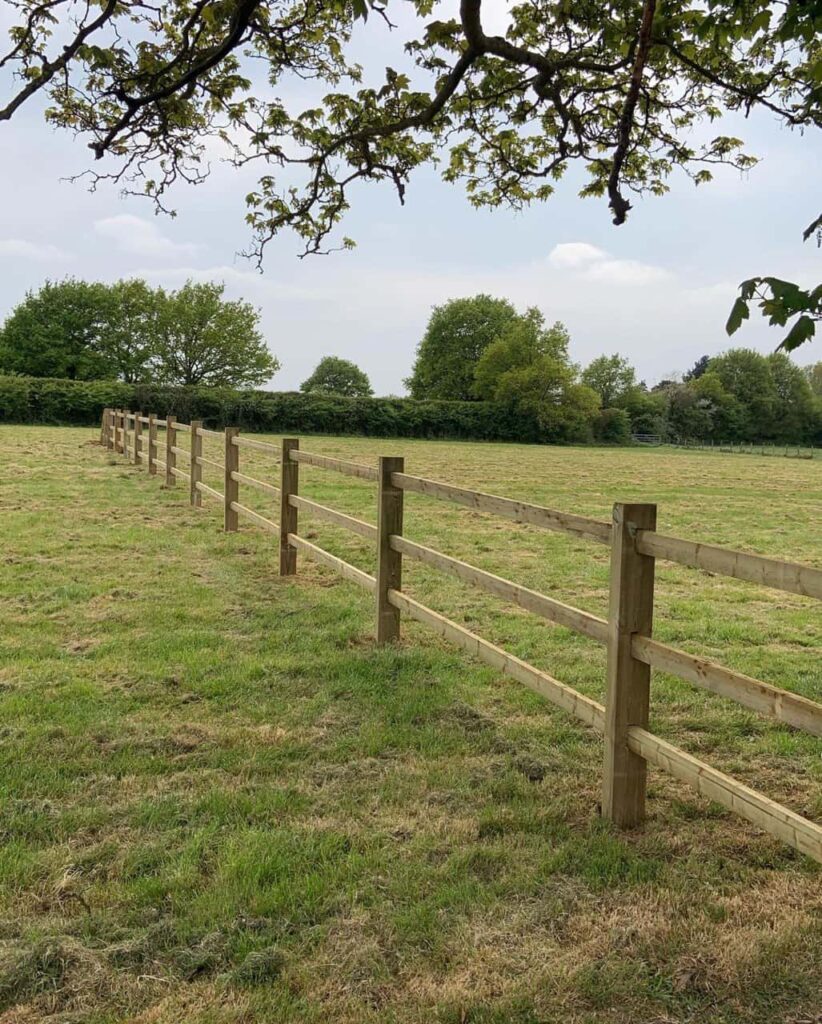 Feather Edge Fencing
Feather edge fencing, a widely embraced style in the United Kingdom, stands out with its vertical boards that overlap and gracefully taper. This design exudes visual charm and ensures a sturdy and dependable barrier. Feather edge fences have gained immense popularity and are extensively utilised across the UK.
Feather edge fence boards are renowned for their resilience and robust craftsmanship. Embodying overlapping vertical panels that taper gracefully, they create a visually striking and secure enclosure. The thoughtful design of feather edge fencing guarantees heightened strength and stability, making it an excellent choice for properties seeking reliable protection and privacy.
An alluring facet of feather edge fencing lies in its adaptability. Tailoring it to various heights is readily achievable, making feather-edge fencing an ideal solution whether you require a low fence for decorative purposes or a taller one for enhanced security.
Furthermore, feather edge fencing boasts remarkable resistance to the elements. The overlapping boards enhance its robustness, shielding your property from the forces of wind, rain, and other weather conditions. At Fast Fix Fencing Sheppey, we value the importance of top-notch materials, and thus, we source premium feather edge boards engineered to endure all weather conditions.
Our skilled professionals excel in delivering exquisite craftsmanship during the installation process. Meticulously attending to each detail, they ensure secure fixing of every board, resulting in a seamless and visually appealing outcome. Our mission is to provide a durable and functional fence and elevate the overall aesthetic allure of your property.
At Fast Fix Fencing Sheppey, customer satisfaction stands as our top priority. Our friendly and knowledgeable team works closely with you, comprehending your requirements and preferences and ensuring they are fully met.
Apart from supply and installation, we extend comprehensive maintenance and repair services. As time passes, fences may necessitate regular upkeep or occasional repairs, and our team is dedicated to preserving your feather-edge fencing in optimal condition for years to come.
Our expertise, attention to detail, and unwavering commitment to customer satisfaction guarantee a high-quality fence that seamlessly integrates security, durability, and aesthetic appeal. Do not hesitate to contact us today to discuss your needs and schedule a FREE site survey.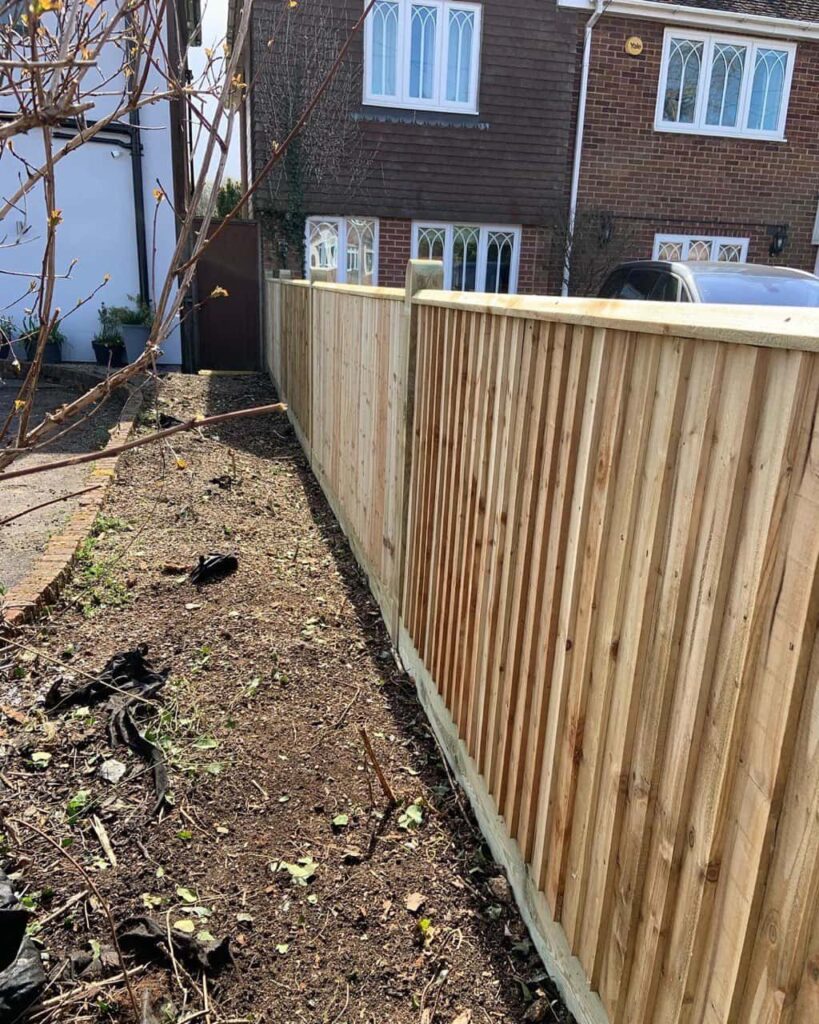 Stock Fencing Sheppey
A stock fence is a specialised fencing option designed to keep livestock secure. It incorporates materials like wire mesh or woven wire, creating a reliable and sturdy enclosure that ensures the safety and confinement of animals.
Here at Fast Fix Fencing Sheppey, we fully comprehend the unique demands and obstacles of containing livestock. That is precisely why we offer a reliable and robust fencing solution known as stock fencing.
Stock fencing is tailor-made to contain and protect livestock. Utilising wire mesh or woven wire forms a secure enclosure that ensures the well-being and safety of animals. The enduring and sturdy nature of stock fencing provides a dependable barrier that prevents livestock from wandering off while keeping potential predators at bay.
One of the notable benefits of stock fencing is its versatility. It can be customised to suit various livestock types, including cattle, sheep, horses, and more. At Fast Fix Fencing Sheppey, we acknowledge the importance of providing the appropriate spacing and height to cater to the specific needs of different animals. Whether you require a fence for grazing livestock or separating distinct animal groups, stock fencing can be tailored to meet your unique requirements.
The strength and durability of stock fencing guarantee its long-lasting performance. The wire mesh or woven wire used in its construction is engineered to endure the rigours of livestock containment and exposure to the elements. We continually source high-quality materials explicitly designed for agricultural purposes, ensuring that your stock fence remains intact and reliable for years.
We recognise the significance of using suitable materials and techniques to create a secure, long-lasting fence. During our initial survey, we will guide you through the selection process, offering options that best cater to all your needs.
Our extensive experience erecting stock fences make us understand the importance of correct post placement, tensioning, and secure attachment. We always aim to provide a functional fence, minimise potential hazards, and ensure livestock safety.
Apart from enclosing livestock, stock fencing has various applications, including defining garden or agricultural boundaries. While it is commonly used for containing livestock, its charming appearance makes it ideal for many home and property owners seeking a relatively cost-effective and sturdy fencing option.
Our friendly and knowledgeable team is always available to address any questions, providing guidance and support throughout the process.
In addition to supply and installation, we offer comprehensive maintenance and repair services for stock fencing. Regular upkeep is essential to prolong the lifespan and effectiveness of your fence. Our team is readily available to address any maintenance or repair needs, ensuring that your stock fence remains in optimal condition.
Get in touch with us today to discuss your requirements, and allow us to provide you with a tailor-made free quotation to meet your specific needs.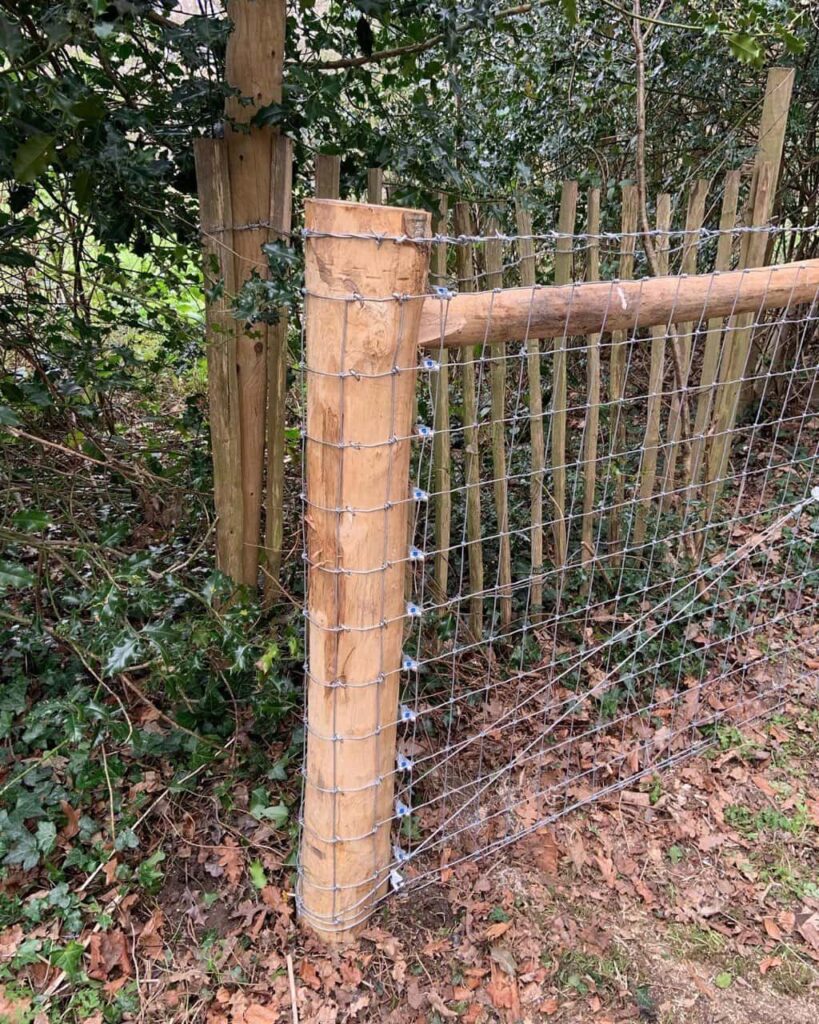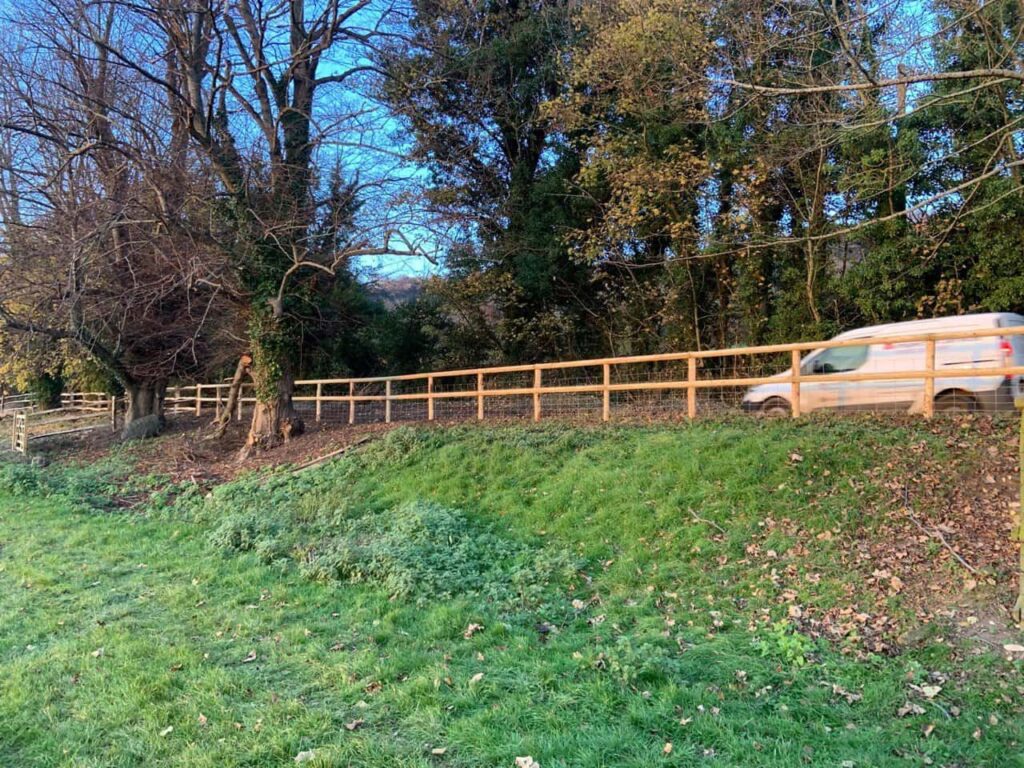 Picket Fencing
A picket fence, comprising evenly spaced vertical slats typically made of wood, connected by horizontal rails, exudes a classic charm. This style of fencing is commonly found in gardens, serving both practical and decorative purposes.
Picket fencing remains a timeless favourite, adding an elegant touch to any property. Its distinctive style offers many advantages, making it a popular choice among homeowners.
Whether your property boasts a traditional or contemporary design, picket fencing can be tailored to match your preferred style, seamlessly blending with your property's overall look and feel.
Beyond its visual appeal, picket fencing delivers practical functionality, providing a clear boundary for your property and ensuring the safety of pets and children. Moreover, picket fences are often shorter in height compared to other fencing options, allowing for an open feel while still offering security.
The versatility of picket fencing is another noteworthy feature. It can be personalised to suit your specific needs and preferences. Whether you opt for a painted finish in a colour that complements your property or a natural wood stain that showcases the material's beauty, picket fences can be customised to achieve your desired aesthetic. Furthermore, the spacing between pickets can be adjusted to provide the desired level of privacy.
During our initial survey, we will attentively discuss your needs and requirements, offering helpful advice. Subsequently, we will provide you with a comprehensive quotation that outlines the associated costs and scope of work. If you choose to proceed, we will schedule an installation date.
Our expertise and meticulous attention to detail guarantee that your fence pickets will be installed to the highest standards, ensuring their durability and functionality.
In addition to new installations, we also offer picket fence repair services. We are here to assist you if your pickets have become loose, damaged, or require general maintenance. We aim to leave you with a sturdy picket fence that will endure for years.
Picket fencing is a fantastic choice for those seeking a blend of charm and practicality, and we are dedicated to providing you with a seamless experience. We have you covered, from supplying high-quality materials to expertly installing your fence. Contact us today to discuss your picket fencing needs and help us enhance your property's beauty and functionality.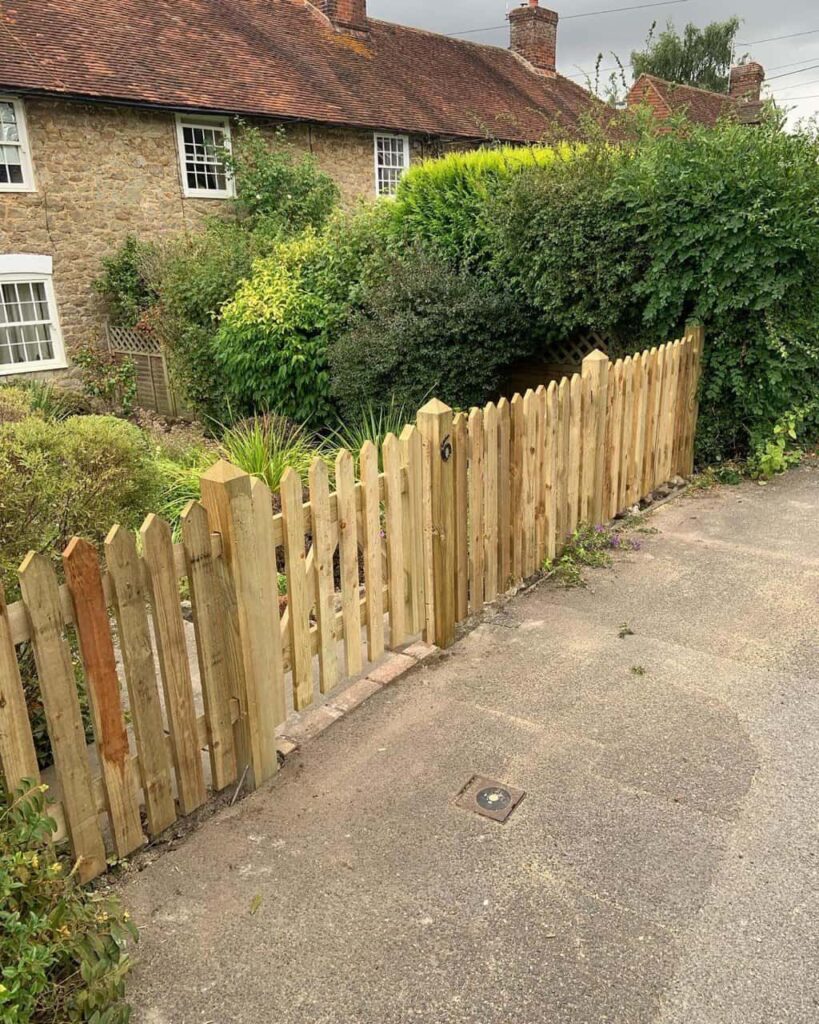 Acoustic Fencing
Fast Fix Fencing Sheppey specialises in crafting custom-built acoustic wooden fences made from timber. These fences are uniquely designed to minimise sound transmission, offering enhanced privacy and acoustic insulation for your property.
We understand the significance of upholding a tranquil and peaceful ambience for your property. Acoustic fencing is an ingenious solution that combines functionality with noise reduction capabilities.
Specifically tailored to diminish noise levels and cultivate a serene atmosphere within your premises, acoustic or soundproof fencing is an ideal remedy for individuals residing in urban areas, near major thoroughfares, or near raucous neighbours. The construction of acoustic fencing involves integrating materials and designs that absorb and deflect sound waves.
A prominent advantage of acoustic fencing is its remarkable ability to reduce noise pollution substantially. In conjunction with top-notch sound-absorbing materials, the specialised configuration of the fence panels effectively blocks and absorbs undesirable noise. This fosters a more tranquil and enjoyable living environment, allowing you to unwind and relax without the intrusion of external disturbances.
Beyond its proficiency in noise reduction, acoustic fencing proffers additional benefits. It presents a visually captivating and aesthetically pleasing perimeter for your property. The fence panels can be custom-made to match your preferred style, ensuring seamless integration with your property's overall appearance and ambience. Whether you lean towards a sleek and contemporary design or favour a more traditional and rustic aesthetic, acoustic fencing can be tailored to cater to your taste.
Moreover, acoustic fencing substantially enhances the privacy of your property. The dense structure of the fence panels, coupled with their height, effectively creates a formidable barrier. This heightened level of confidentiality permits you to relish your outdoor space without a sense of exposure, endowing you with increased security and tranquillity.
Upon initial contact, we will arrange a complimentary site survey to ascertain your requirements and discuss the available options. Subsequently, we will provide you with a comprehensive quotation that delineates the cost and projected timeline for the project, meticulously tailored to your specific needs. We will schedule an installation date once you express your satisfaction and approval.
With our wealth of expertise and unwavering attention to detail, we pledge to ensure the installation of your acoustic fence adheres to the highest standards, thereby guaranteeing its effectiveness in reducing noise pollution and cultivating a peaceful environment. Acoustic fencing is a good choice for diminishing noise levels and fostering a more serene milieu.
In addition to installations, we also offer acoustic fence repair services, addressing any potential damage or decay your fence may have encountered. If your fence requires a touch of tender loving care, we can assist in revitalising your acoustic fence.
Do not hesitate to contact us today to discuss your acoustic fencing needs and schedule your FREE site quotation.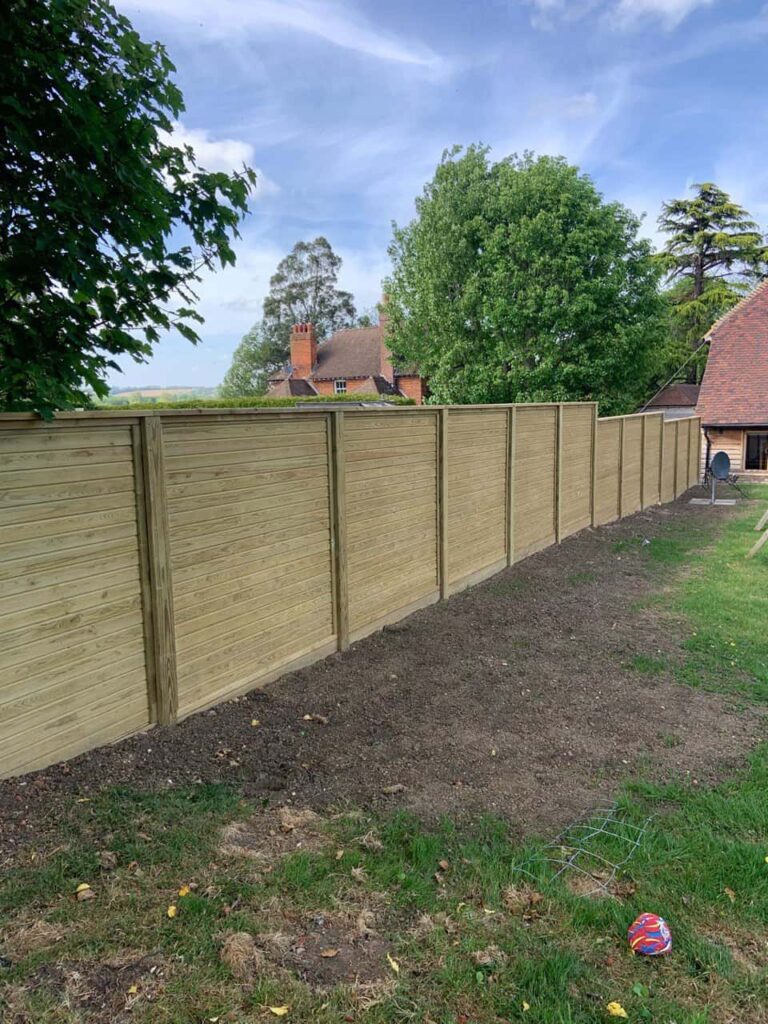 Bespoke Custom Fence
At Fast Fix Fencing Sheppey, we offer an extensive selection of custom-designed fences, tailored to your specific requirements. Our focus lies in delivering personalised solutions that cater to your distinct needs and enhance each fence's functionality and visual appeal.
Understanding that every property possesses individuality, we recognise that standard fence options may only sometimes suffice. Thus, we specialise in crafting bespoke custom fences that perfectly align with your vision and preferences.
The primary advantage of opting for a bespoke custom fence is its tailor-made nature, designed and constructed exclusively for your property. Whether you have unconventional dimensions, specific architectural features, or a particular aesthetic in mind, we can create a fence that precisely matches your specifications, ensuring a seamless fit that enhances your property's overall look and feels.
Our team at Fast Fix Fencing Sheppey works closely with you to understand your preferences and guide you in selecting the ideal materials that complement your style and offer the desired combination of durability and low maintenance. The options are virtually limitless, ranging from traditional wood to contemporary metal or composite materials.
Beyond material selection, our bespoke custom fences also present the opportunity to incorporate unique design elements. Should you desire intricate patterns, decorative accents, or personalised features, our skilled team are equipped to bring your ideas to life. From custom gates to exquisite finials and other embellishments, we ensure your fence exudes elegance and individuality, culminating in a unique design that reflects your distinct taste.
Fast Fix Fencing Sheppey is dedicated to delivering efficient and professional services, ensuring a seamless experience for our valued customers. Upon contacting us for a bespoke custom fence, our team conducts thorough consultations to comprehend your vision, requirements, and budget. We provide a FREE quote outlining the project's cost and timeframe, maintaining transparency and clarity from inception to completion.
For all your bespoke custom fencing needs, do not hesitate to contact us today. Allow us to assist you in creating a fencing solution that truly reflects your individuality while elevating the beauty of your property.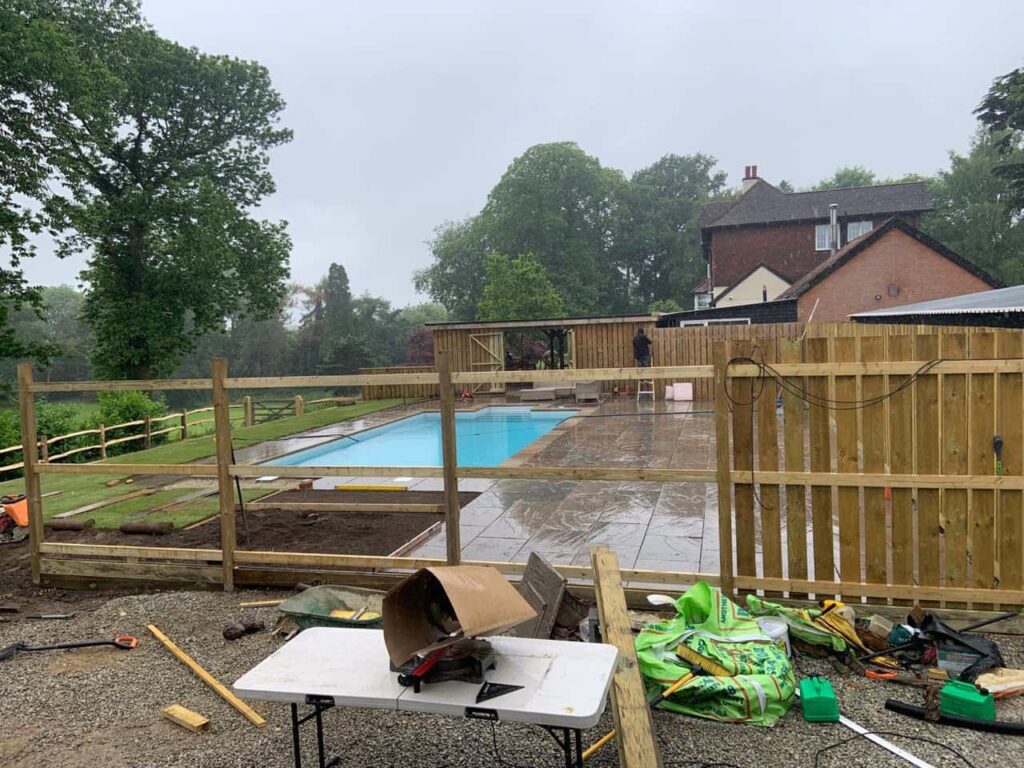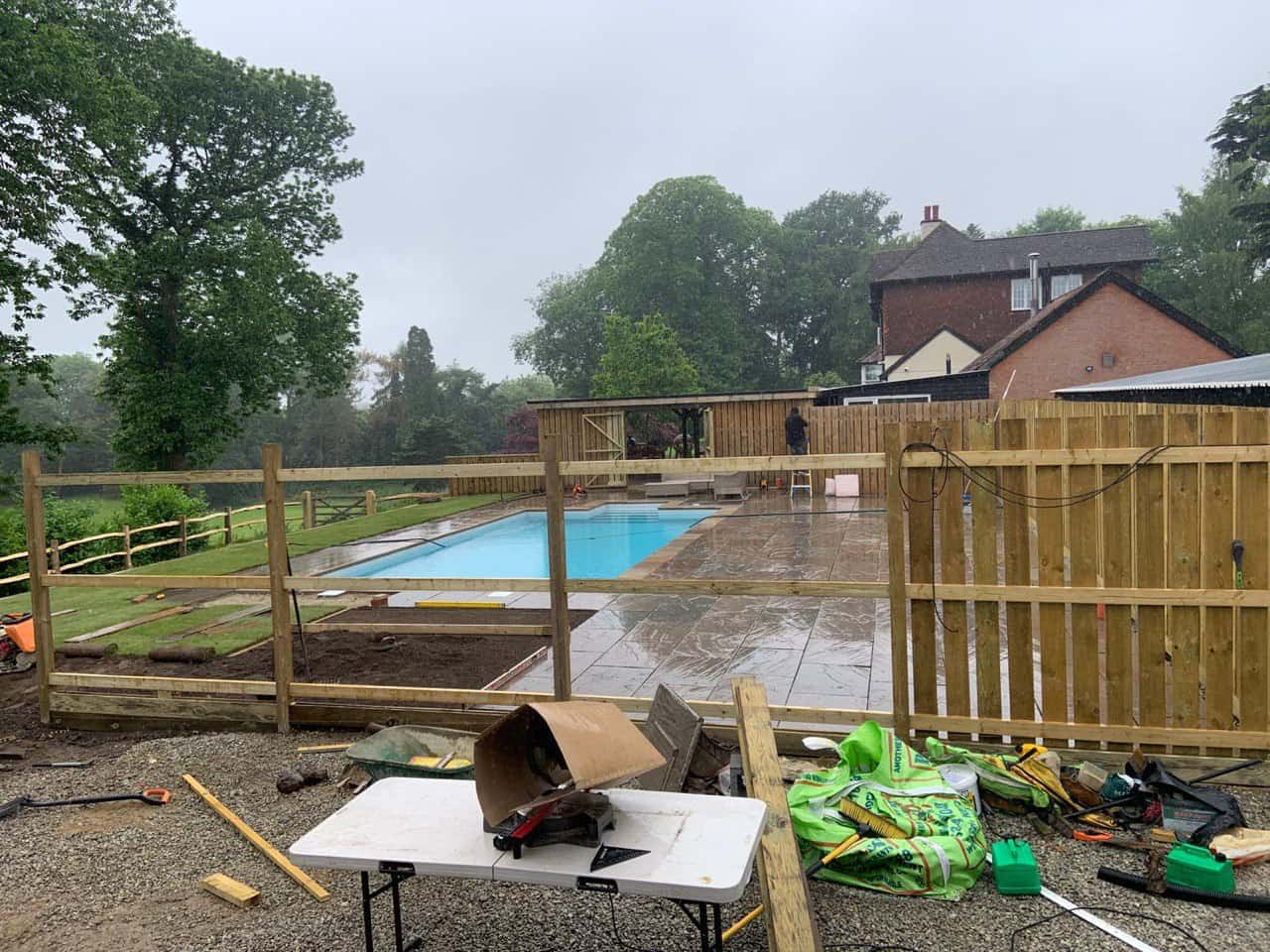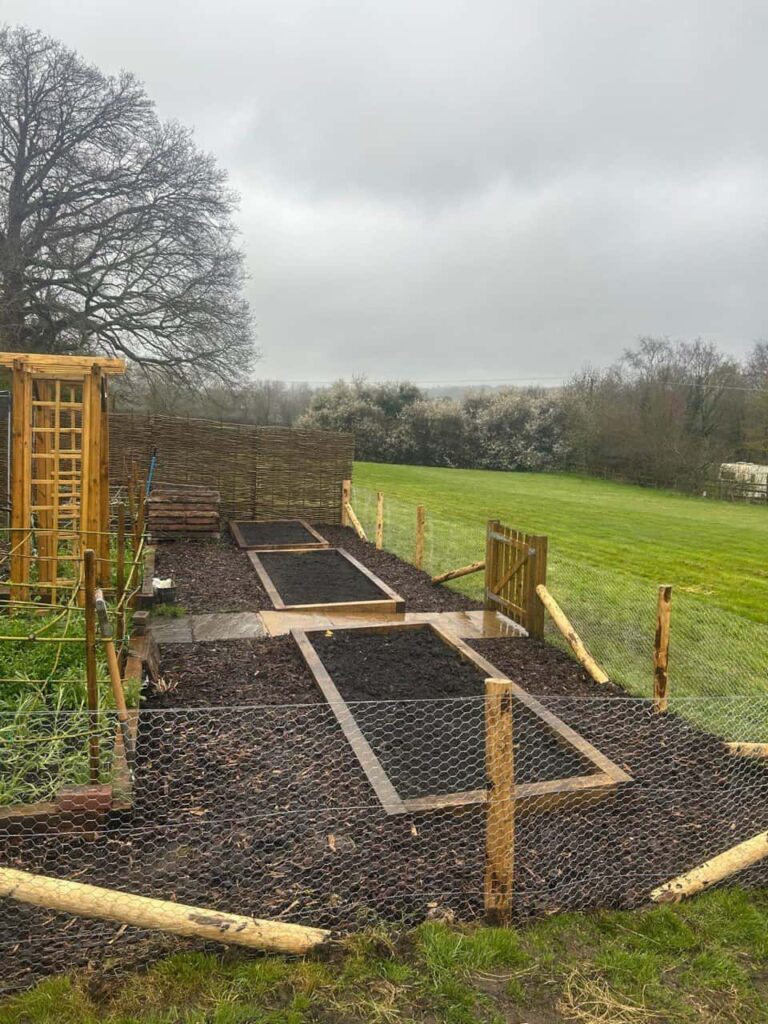 Composite Fence Panels
Composite fence panels present a robust, low-maintenance alternative, thoughtfully crafted from recycled wood fibres and plastic. Combining the appealing appearance of wood with enhanced durability and weather resistance, these panels offer an eco-friendly and long-lasting fencing solution.
Escape the limitations of traditional wood or metal fencing with our composite fence panels. Created from a fusion of recycled materials, including wood fibres and plastic, they epitomise sustainability and durability. Unlike wood, these composite panels boast resistance against rot, warping, and cracking, ensuring they stand the test of time on your property. Bask in the beauty of a wooden fence without the burdensome upkeep and frequent repairs.
The resilience of composite fence panels shines through when confronted with adverse weather conditions. From relentless rain to powerful winds and unyielding sunlight, they endure without fading or deteriorating. Your fence will maintain its pristine appearance and structural integrity for years, providing security and visual allure to your property.
Beyond their strength, composite fence panels offer an array of styles and colours, catering to diverse aesthetic preferences. Whether you envision a classic and rustic ambience or a modern, sleek design, our composite fence panels harmoniously complement your property's architectural and landscaping features. Rely on our seasoned operatives at Fast Fix Fencing Sheppey to assist you in selecting the perfect style and colour, elevating the overall appeal of your premises.
We are dedicated to delivering a hassle-free installation experience at Fast Fix Fencing Sheppey. Our skilled and experienced team handles the supply and installation of composite fence panels efficiently and professionally, leaving you with a fence that fills you with delight.
We take immense pride in our attention to detail and unwavering commitment to customer satisfaction. Each composite fence panel is installed securely and with precision, ensuring a fence that not only exudes stunning aesthetics but also provides your property's desired privacy and security. With our expertise and dedication, rest assured that your fencing project is in capable hands.
Reach out to us today and schedule your FREE site survey, allowing us to transform your outdoor space with top-quality composite fencing, marrying durability and aesthetics in perfect harmony.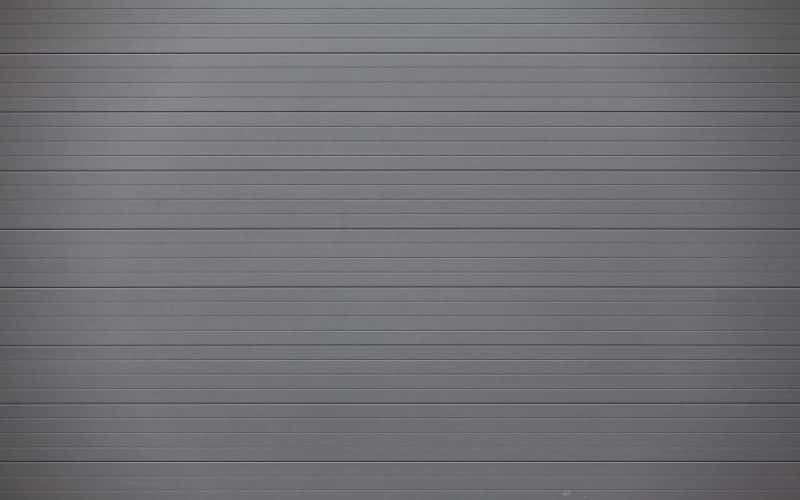 Trellis Fence Sheppey
When creating a beautiful and practical outdoor space, homeowners understand the significance of a well-chosen fencing solution. A Trellis Fence effortlessly combines aesthetics and functionality, offering versatility and charm to any property.
A Trellis Fence features a sturdy wooden frame adorned with lattice panels, providing the perfect support for climbing plants to weave through and form a naturally stunning barrier. Embrace the beauty of nature while preserving privacy and establishing boundaries with this exquisite choice.
Irrespective of whether your property boasts a modern or traditional charm, our assortment of trellis fence designs and sizes ensures you find the ideal match to complement your unique style and preferences.
Privacy is an additional advantage offered by trellis fences. The lattice panels grant a degree of opacity while permitting sunlight to filter through, fostering a pleasant and inviting ambience. Furthermore, these fences can serve as sound barriers, effectively diminishing noise pollution from nearby roads or neighbouring properties.
Practicality and versatility are hallmarks of trellis panels. They effectively divide your garden. Creating distinct zones for relaxation, entertainment, or gardening endeavours. Climbing plants such as roses, ivy, or clematis find reliable support on trellis fences, infusing vibrant colours and fragrances into your outdoor oasis. By harnessing the potential of trellis fences, you can craft a remarkable vertical garden or cultivate your assortment of fruits and vegetables.
Our team will swiftly arrange an installation date once you have finalised your preferred design and dimensions for the trellis fence. We are at your service whether you require a compact trellis fence to enhance a cosy patio or a more expansive installation to grace a sprawling garden.
Our experienced installation team adeptly handles every aspect of the process, from meticulous site preparation to the seamless installation of your new trellis panels. We take immense pride in delivering superior quality and ensuring your utmost satisfaction.
Please do not hesitate to contact us at your convenience to discuss your trellis fence needs. We are more than willing to schedule a FREE site survey, enabling us to provide tailored assistance that fulfils your aspirations for a breathtaking trellis fence.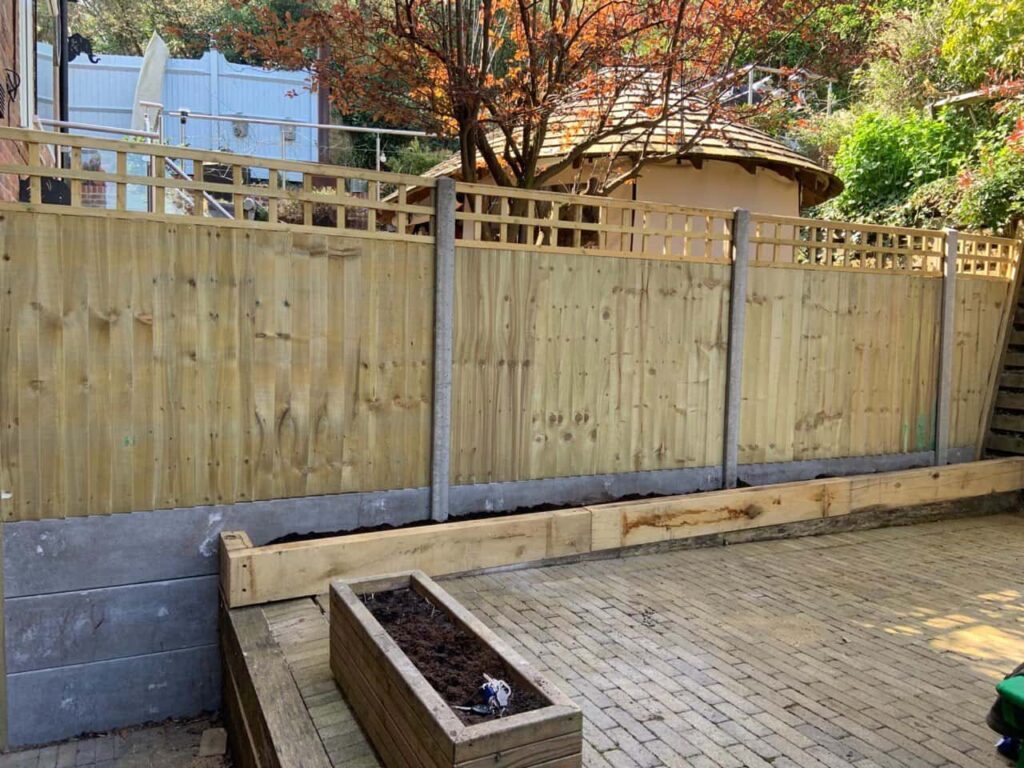 Palisade Fencing
Palisade fencing presents an excellent security solution, employing vertical steel pales, often equipped with sharpened tips, to offer utmost protection and deter potential intruders.
Palisade fencing represents a form of security fencing comprising vertical steel pale posts with sharp tops. This design not only provides a formidable barrier but also acts as a strong deterrent against potential intruders. The sturdiness and robustness of Palisade fencing render it a perfect choice for areas necessitating high-security measures.
One of the advantages of Palisade fencing is its durability. It is constructed using top-quality galvanised steel, renowned for its exceptional strength and resistance to corrosion. This ensures that your Palisade fence can endure harsh weather conditions, maintaining its integrity for numerous years and requiring minimal maintenance.
Another perk of Palisade fencing is its versatility, which is customisable to suit your specific requirements. You can select the height and spacing between pales and incorporate additional security features like barbed wire or anti-climb devices. Such flexibility empowers you to create a fencing solution that aligns with your security needs and aesthetic preferences.
We take pride in delivering an efficient and dependable installation service at Fast Fix Fencing Sheppey. Our experienced professionals possess the necessary expertise and equipment to swiftly and effectively install Palisade fencing, ensuring your property's security promptly.
We begin by conducting a comprehensive consultation to grasp your specific requirements and budget. We will provide a detailed quotation for all associated costs based on your needs.
Once you approve the quote, we will schedule the installation at your convenience, striving to minimise disruptions and uphold the highest installation standards.
With Fast Fix Fencing Sheppey, you can enjoy peace of mind, knowing you are selecting a reputable and reliable fencing provider. Our commitment to quality, efficiency, and customer satisfaction sets us apart.
If you have any inquiries about Palisade fencing or wish to arrange a free site survey, please get in touch with us anytime.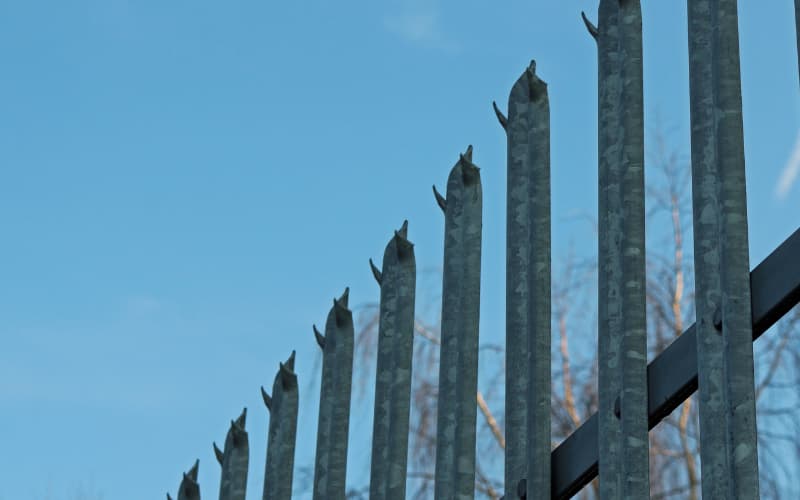 Fence Repairs Sheppey
We specialise in professional fencing repairs that provide practical solutions to reinforce and mend compromised fences. Our top priority is to ensure the durability and security of your premises.
We fully comprehend the significance of a robust and well-maintained fence. Whether a residential or commercial property, a damaged or fractured fence can present significant challenges. That is precisely why we offer exceptional fence repair services that guarantee to preserve your property's security and aesthetic appeal.
A damaged fence creates vulnerabilities that compromise the safety of your premises. By addressing issues such as loose panels, broken posts, or damaged gravel boards, we can reinstate the structural integrity of your fence. This ensures the protection of your property and the well-being of your family and pets.
A well-maintained fence enhances the overall charm of your premises and significantly elevates its value. Our highly skilled and experienced team ensures that your fence is repaired to the highest standards, whether made of wood, metal, or any other fencing material. We possess the expertise to handle all types of fences.
We take great pride in our prompt and efficient services at Fast Fix Fencing SHEPPEY. We understand the urgency of repairing a damaged fence, and our proficient team is equipped with the tools and expertise to address all your fence repair needs promptly.
When you choose Fast Fix Fencing Sheppey, you can rest assured that our operatives are dedicated to delivering exceptional results. We consistently strive to surpass your expectations and leave you with a fence that perfectly aligns with your requirements.
If you need fence repairs in Sheppey or the surrounding areas of Kent, look no further than Fast Fix Fencing Sheppey. Contact us today for a FREE survey, and let us handle all your fencing requirements.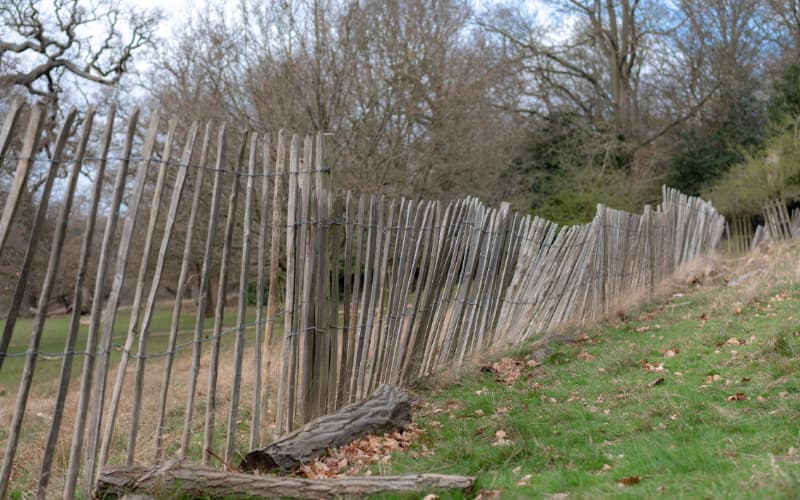 Driveway Gates
Our wooden driveway gates offer the ideal solution if you want to enhance security and establish a clear boundary for your property.
Installing driveway gates is an excellent way to elevate the overall appeal of your property. Beyond their aesthetic benefits, driveway gates provide numerous advantages. At Fast Fix Fencing Sheppey, we take great pride in promptly and efficiently supplying and installing top-quality driveway gates.
Enhanced security is one of the key advantages offered by driveway gates. By adding a gate at the entrance of your driveway, you effectively control access to your property. This is a deterrent, discouraging potential intruders and significantly reducing the risk of theft, vandalism, and unwanted trespassing. Our robust and long-lasting driveway gates are specifically designed to withstand external pressures, ensuring optimal protection for your property and peace of mind for you and your loved ones.
We are committed to delivering prompt and efficient service at Fast Fix Fencing Sheppey. Our experienced team possesses the necessary skills and resources to guide you through the entire process, from selecting the most suitable gate design to carrying out the seamless installation.
We offer many driveway gate options to cater to your needs and preferences. Whether you prefer a sliding gate, a swinging gate, or a custom design, we have the expertise and materials to meet your requirements. Our driveway gates are crafted using high-quality materials, guaranteeing durability and longevity. Furthermore, they can be customised to harmonise with the style and aesthetic of your property, resulting in a seamless appearance.
Our skilled operatives are dedicated to providing swift and reliable service, ensuring your driveway gate's ideal supply and installation. Contact us today to schedule your FREE on-site quotation. We serve Sheppey and the surrounding areas of Kent.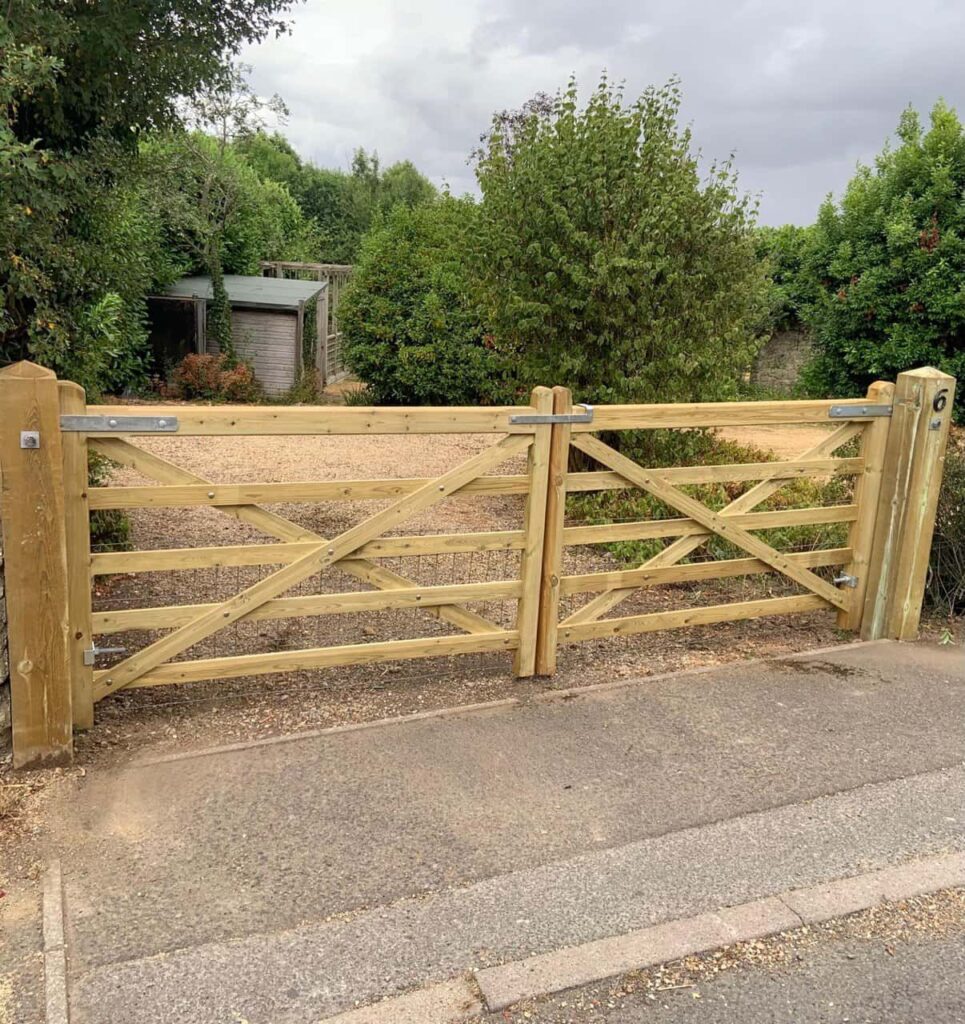 Garden Gates
Our wooden garden gates are crafted meticulously, with utmost precision and care. As they welcome you to your garden, they exude a delightful charm that enhances the visual allure of your outdoor space while ensuring heightened privacy.
Fast Fix Fencing Sheppey takes great pride in the meticulous design, precision, and care that goes into crafting our exceptional wooden garden gates. These gates serve as a delightful entrance to your garden, enhancing its visual allure and providing an elevated level of privacy.
Committed to delivering excellence, Fast Fix Fencing Sheppey offers a wide selection of top-quality wooden gates, accompanied by efficient installation services. Our diverse range includes designs spanning from traditional to contemporary, ensuring that you find a style that perfectly complements your home's architectural beauty and individuality.
Security is a significant advantage among the notable benefits of garden gates. Acting as a physical barrier, these gates prevent unauthorised access to your property, effectively deterring potential intruders. Additionally, they contribute to fostering an atmosphere of privacy, a crucial element for any outdoor space.
Once you have chosen the ideal garden gate for your property, our dedicated team will work closely with you to determine the most suitable installation date and time. Punctuality and adherence to deadlines are the hallmarks of Fast Fix Fencing Sheppey. We take pride in our efficient installation process, minimising disruptions while ensuring a prompt installation of your new garden gate.
Customer satisfaction is of utmost importance to us at Fast Fix Fencing Sheppey. Our friendly and knowledgeable team are always available to assist you in making the right choice. Feel free to contact us at your convenience and schedule a FREE garden gate survey.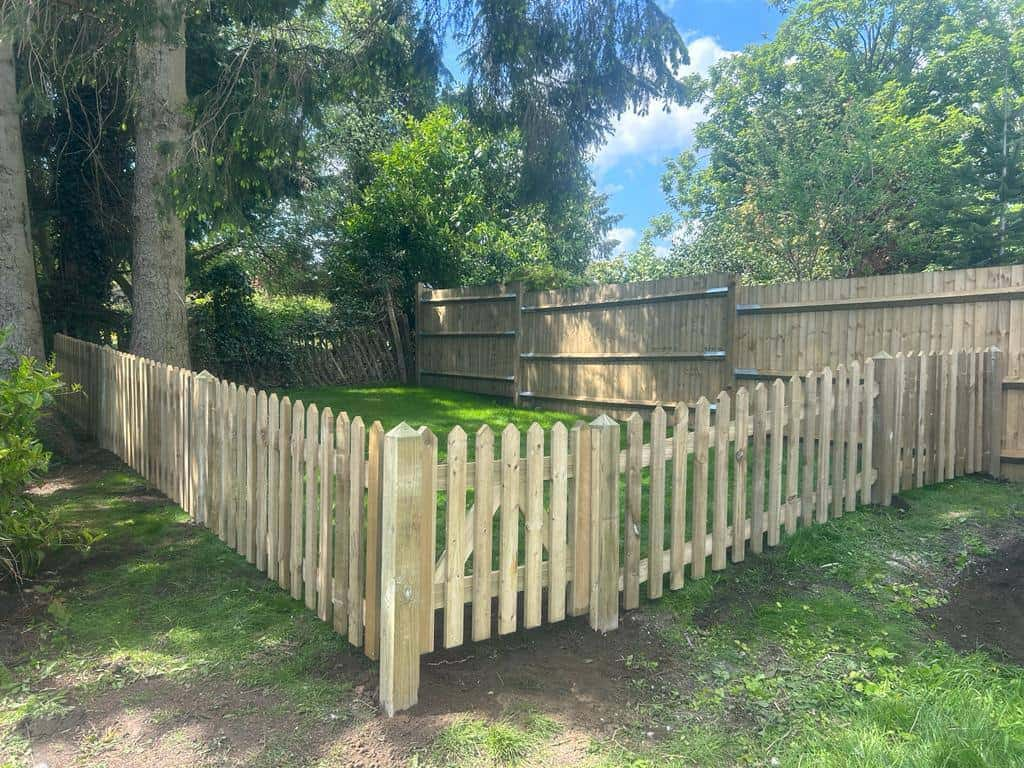 Concrete Fencing Sheppey
Our range of concrete fences provides unmatched strength, resilience, and protection, offering a durable and secure choice for defining property boundaries.
Concrete fencing is a formidable barrier, boasting several advantages over alternative fencing materials. One of its primary merits lies in its exceptional strength and durability. While traditional wooden fences are susceptible to rot, warping, or pest damage over time, a concrete fence will endure for decades. It delivers enduring protection while demanding minimal upkeep.
Concrete fencing establishes a robust defence against unauthorised access and is purposefully designed to deter intruders effectively. With their solid construction, concrete fences serve as a significant deterrent, helping maintain your property's security.
Concrete fencing presents numerous benefits, including unparalleled strength, durability, security, and privacy. Fast Fix Fencing Sheppey is your trusted provider of expertly supplied and installed top-quality concrete fencing. With our efficient service and unwavering commitment to customer satisfaction, you can rely on us to enhance your property with a lasting and secure fencing solution.
Contact us today to arrange a FREE onsite survey and discuss your concrete fencing requirements.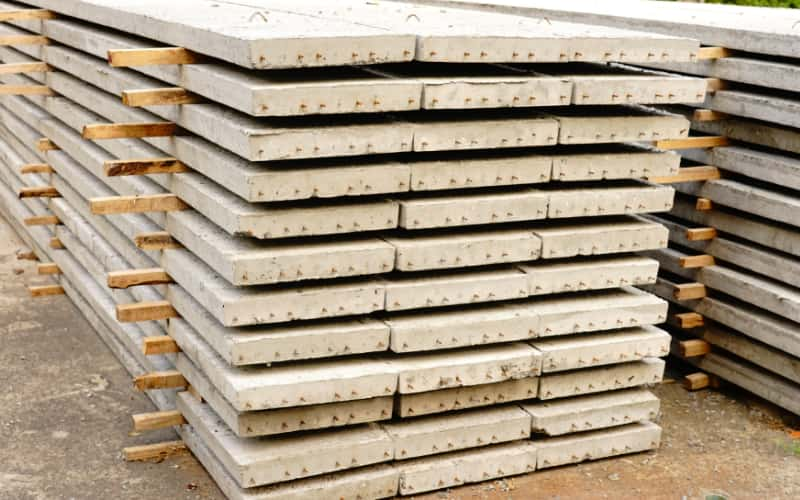 Metal Fencing
Embrace the modern and stylish appeal of our metal fencing, catering to both residential and commercial properties. Our metal fences blend durability, security, and aesthetic charm, providing an exceptional fencing option.
Metal fencing is a preferred choice for numerous homeowners and businesses due to its many benefits. Chief among them is its unparalleled strength and longevity. Built to withstand harsh weather conditions, including heavy winds, rain, and potential impacts, our metal fences promise enduring protection for your property, granting you peace of mind.
One significant advantage of metal fencing lies in its low maintenance demands. Unlike wooden fences, which often require frequent painting, staining, or sealing our metal fences boast relative ease of maintenance. Resistant to rot, insects, and decay, they are a cost-effective and long-lasting solution. Moreover, their appearance remains impeccable with simple cleaning involving water and mild detergent.
Our metal fencing collection also offers a diverse range of design options, expertly tailored to complement your preferences and the overall aesthetics of your property. Whether you lean towards a traditional or contemporary look, we present an array of styles, colours, and finishes. From ornamental designs adding a touch of elegance to more specific and functional types, the choice is yours.
Here at Fast Fix Fencing Sheppey, customer satisfaction takes precedence, and we always strive to surpass your expectations in every aspect of our service. We are devoted to providing top-quality products, masterful craftsmanship, and efficient installations, ensuring your complete contentment.
Contact us today to schedule your FREE site survey, and let us assist you in elevating the security and aesthetics of your property with our unparalleled metal fencing solutions.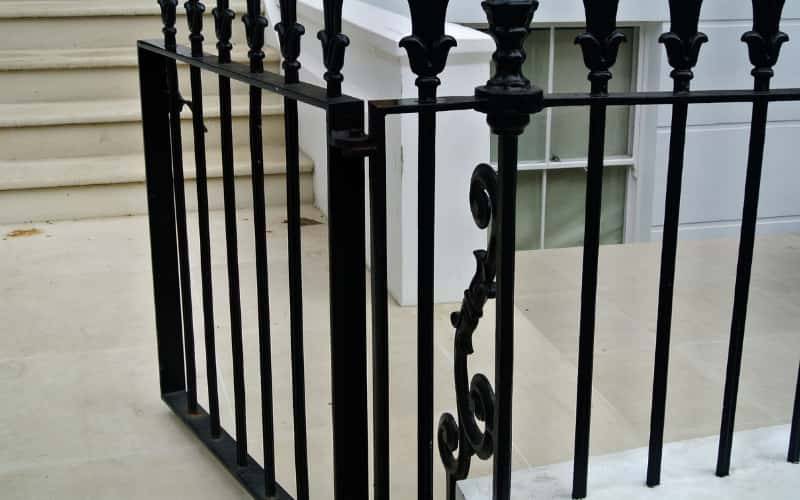 FAST FIX FENCING SHEPPEY… YOUR GO TO CHOICE FOR ALL YOUR FENCING NEEDS.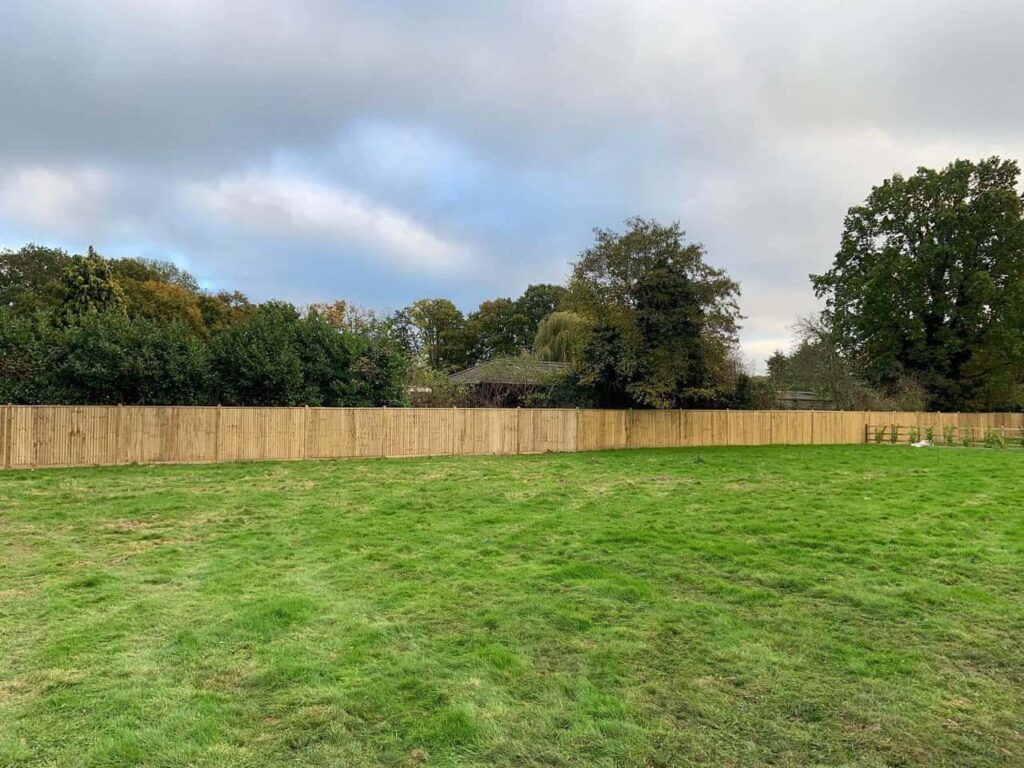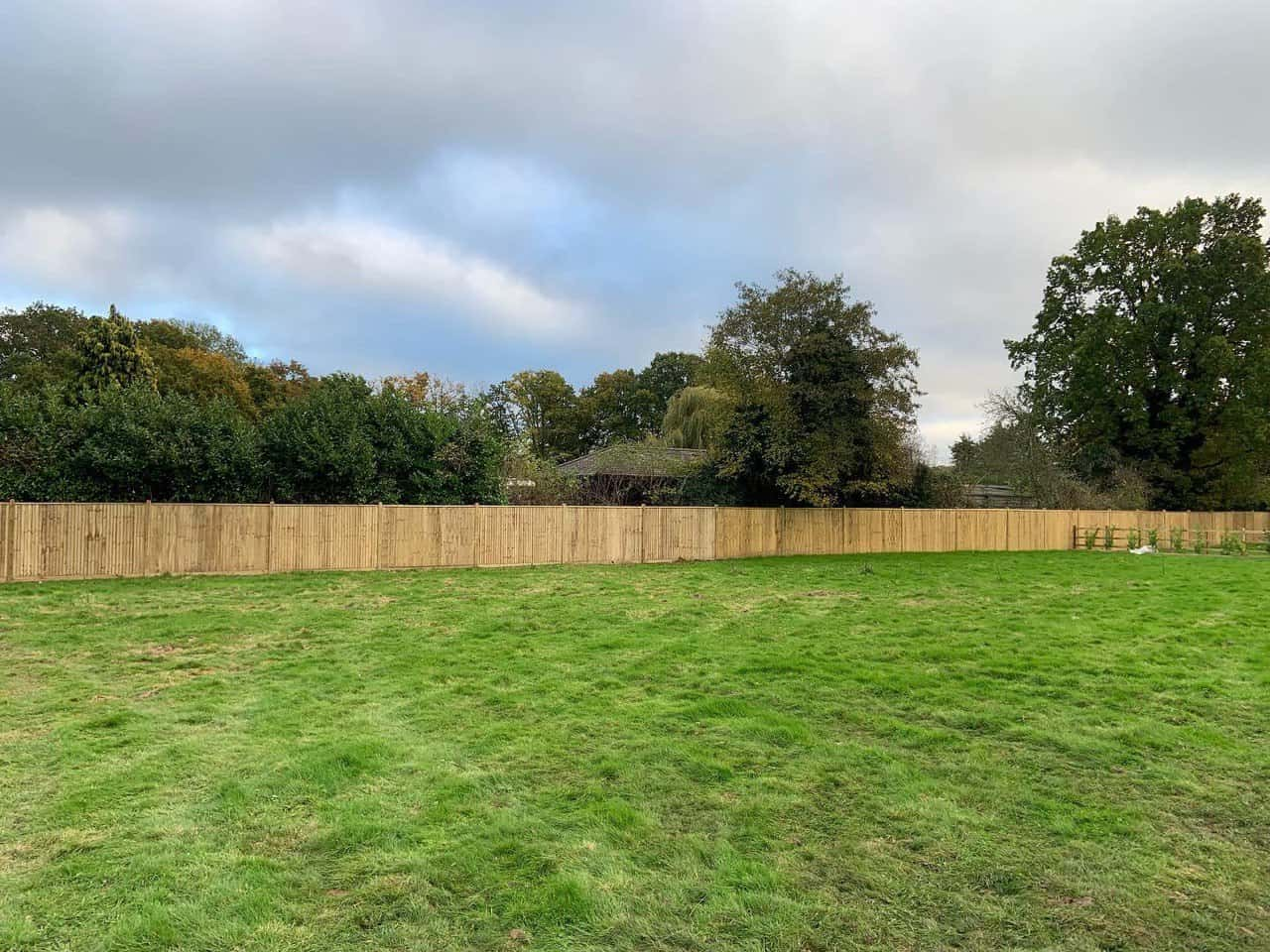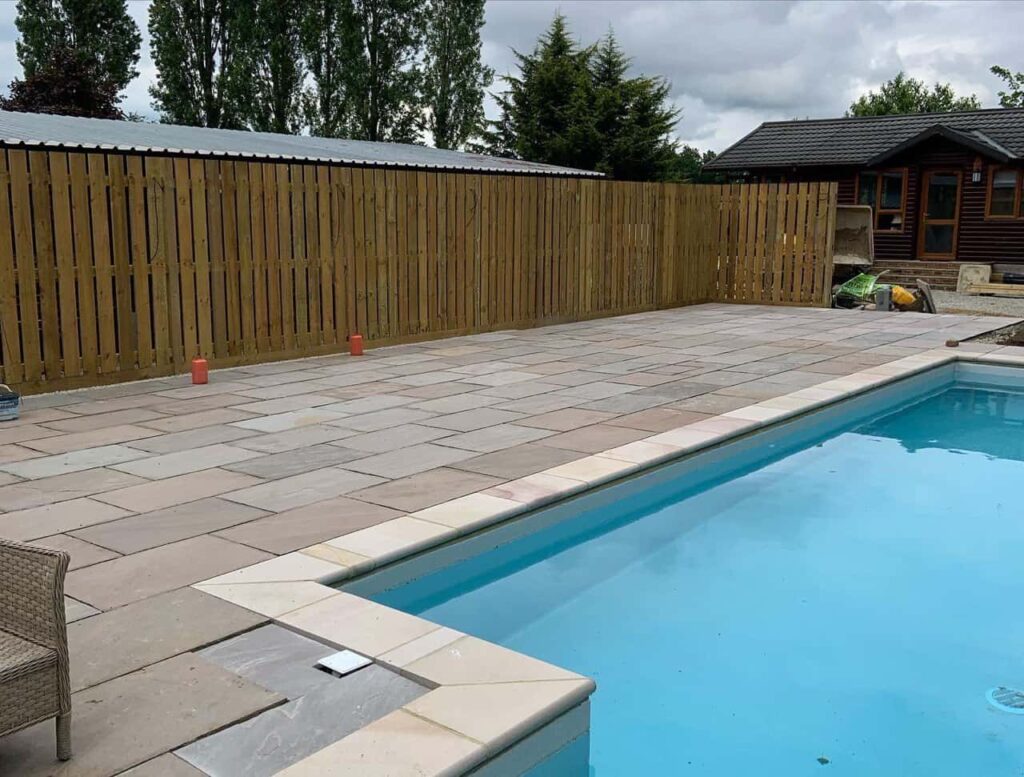 Fencing Companies Sheppey
We offer a comprehensive range of fencing services in Sheppey and the surrounding areas of Kent.
Fence Contractor Near Me
We aim to provide you with valuable insights and perspectives that will assist you in making well-informed decisions regarding your fencing requirements. Whether you need fence installation, repairs, or personalised solutions, we are committed to offering our expertise to meet your needs.
Our comprehensive range of services includes efficient fence installation, repairs, and tailor-made solutions, all executed with utmost dedication and expertise. At Fast Fix Fencing Sheppey, we prioritise exceptional customer service and strongly emphasise delivering craftsmanship of the highest standard. You can trust us to address all your fencing requirements with meticulous attention to detail.
If you require additional details, please do not hesitate to reach out to us at any time. Our friendly team can always assist you and arrange a complimentary consultation. It will allow us to delve deeper into your specific requirements and explore your options.